Who can ignore the dawn of a new era of travel & hospitality? What felt familiar only a few short months ago has been turned upside and is now shaped by the Covid-19 pandemic.
COVID-19 forced the closure of our self-catering accommodation on 23 March 2020 but now we are excited and ready to open. Our secluded, self-catering country cottages in East Lothian will be opened again on 3 July 2020 and our self-catering apartments in Edinburgh city centre will be opened again on 15 July 2020.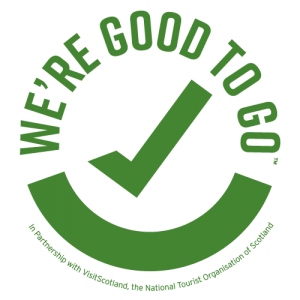 Re-opening in part made possible with the launch of 2 schemes. The UK wide industry standard 'We're Good To Go' mark which we have been awarded after demonstrating that we are adhering to the Scottish Government and public health guidance.
And the UK and Scottish Government endorsed Cleaning Protocols for Self-Catering Properties and Short Term Lets in the Context of Covid-19  which educate and inform self-catering accommodation providers on how to provide a safe, hygienic place during the Covid-19 environment.  So we can now re-emerge to offer our popular and highly sought after self-catering accommodation as we ease out of lockdown.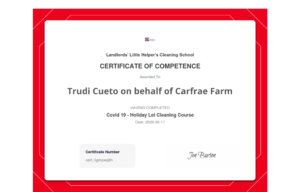 The new Covid-19 cleaning protocols are available in a published and government endorsed document and are accompanied by a specifically designed online training course. On satisfactory completion of the online training course a certificate of competence is issued. We are delighted and pleased to have completed the course and now feel able to offer our staff and guests further reassurances of our commitment to provide a safe environment for everyone.
Below are the main areas we focussed on to be ready to open
1) Conducting a Risk Assessment
The thrust of the guidelines is to recognise that the cleaning protocols are about managing risk, so we have carried out risk assessments at each of our properties to identify the areas of potential risks and decided what action to take to control the risk. We are happy to share any of our risk assessments for properties on request.
2) Recommended Cleaning Protocols
The key to cleaning our properties correctly in light of Covid-19 is to clean and then to disinfect, to know the correct products to use and to follow a cleaning plan.
Our cleaning plans have been developed for each property so cleaners have clear guidelines on procedures including what protective clothing to wear.
The key changes to our cleaning protocols are:
Keep windows open as much as possible so fresh air can circulate throughout the property.  Guests are also asked to keep accommodation well ventilated during stays.
Use disposable cleaning cloths, changing to a new cleaning cloth in each room.
Don't just clean but disinfect too when there is a gap of less than 72 hours in between change-overs
Soft furnishings ie curtains and sofas to be steam cleaned at each change-over
Protectors placed on all pillows, duvets and mattresses and these are changed at each change-over.
Guests are asked to 'Bag the Linen' placing sheets and towels in the provided bag on departure
A cleaning check list to be completed at the end of each change-over and left on display for arriving guests.
3) Safely Managing Contact with Guests
We take the safety of our guests seriously and the following are some of the key changes that we are implementing during the Covid-19 outbreak:
Key safes for guests to collect keys at the entrance to the self-catering accommodation is an integral feature supporting our minimal contact with guests during the COVID-19 environment
We provide minimum 60% alcohol hand sanitiser by the key safes of the Country Cottages and inside the properties for the Edinburgh apartments.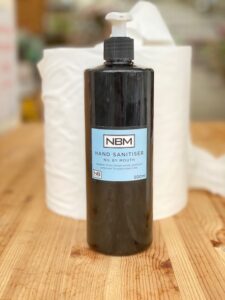 The property information folders are emailed to guests along with the booking confirmation. The information includes instructions for appliances, local information about shops & things to do in the area. This also includes numbers & contacts providing guidance in case a guest shows COVID-19 symptoms.
After arrival we will make contact with guests via WhatsApp or SMS text and we remain contactable by the guests at anytime throughout their stay in our self-catering accommodation.
We have processes in place for emergency maintenance if required. Maintenance staff will always wear gloves, a mask and shoe covers and will only enter the property while guests are out.
Single use products will be left in the bathrooms, individually wrapped soaps at each sink/basin, disposable cleaning cloths in the kitchen and tissues by each bed and in the sitting room.
Cleaning products will be available in the properties for guests to use during their stay to maintain the cleanliness within the property.
We recommend that guests keep the property well ventilated during their stay by opening windows as much as possible.
We are proud to be members of the Association of Scotland's Self-Caterers (ASSC) where we keep upto date with current guidelines and amend our protocols accordingly.Click HEREto join our newsletter for news and updates on our cleaning protocols during and post the Covid-19 environment.